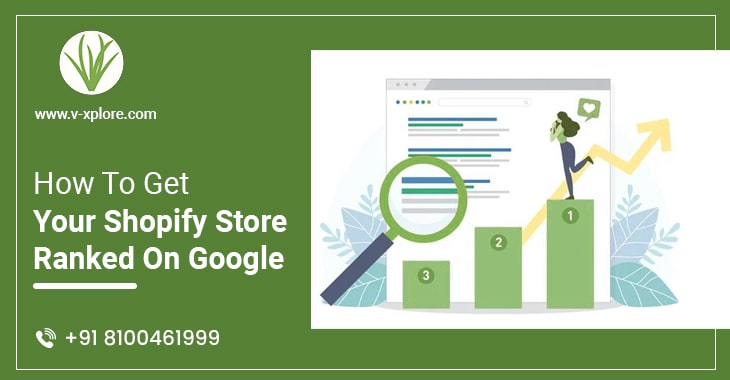 Are you seeking an SEO guide to help your Shopify store get more customers and visitors? If yes, you are in the perfect place. Vxplore Technologies is a top Shopify Agency in Kolkata. We have the best Shopify Expert who can set up and configure your Shopify store and further guide you to get more site traffic with the Best SEO Packages. With the help of our services, you will get more audience, and there is a high chance that that traffic will be turned into potential customers. The essential advice that will help your store rank on Google will be shared with you in this blog.
Let's dig deeper:-
Choose the right keywords
Use engaging and relevant meta description
Alt tags for images
Keyword-focused title tags
Link your Shopify store's sitemap with Google Search Console
Include the blog feature
Evaluate the quality of your on-page SEO
Choose the right keywords:
Since SEO is impossible without keywords, keywords are the foundation of SEO. Using keywords, the search engine can better understand who you are and what you do.
Keywords are what we all enter while searching for information or a result on Google. When selecting keywords, you should consider three essential factors: the volume of searches for the term, the difficulty of ranking for the phrase, and the keywords people use to look for products. Need help with this? Contact the top Shopify Expert In India at Vxplore.
Use engaging and relevant meta description:
The meta description is crucial as it summarises your page or the title. Your meta description has to be relevant and original to the article. Inside the Meta description, provide keywords.
It's important to choose focused keywords. Ensure that you use a distinct meta description for each page. You can hire the Best SEO Company in India to do this perfectly.
Alt tags for images:
One of the critical elements in indexing is taken into account by search engine algorithms. Search engines can grasp an image's meaning, the context in which it belongs, or its purpose with the aid of alt tags.
Keyword-focused title tags:
The first thing Google sees about your store is the title tags. Please make sure the title and header tags are on every page because it enables Google to distinguish distinctively between your website's or store's pages. The limits set by the additional characters on the title must be followed.
Link your Shopify store's sitemap with Google Search Console:
Shopify Expert can monitor your store's development after it has been released. It is vital to supply an XML sitemap for this. You must enter the generated URL into the Google Search Console for your store. You may perform this action by selecting the sitemap from Google Search Console.
Shopify's finest feature is that it generates a sitemap.xml file automatically. You may fix the problems with your store using the information from Google Search Console.
Include the blog feature:
As you are aware, content is king when it comes to SEO. To improve your store's ranking on Google, blogging is necessary for SEO. You may build many backlinks to your Shopify store by blogging, and it may encourage more customers to visit your store. Get the best Best SEO Packages from Vxplore.
Evaluate the quality of your on-page SEO:
You can find out how Google might rank your store with on-page SEO. A few frequent on-page SEO elements are headings, titles, long-tail keywords, picture optimisation, alt tags, etc. The quality of your on-page SEO should be excellent.
Final Words
If you want to set up the best functional and attractive Shopify store, contact the top Shopify Expert In India at Vxplore Technologies. We can not only set up your store but also can help your store to rank on Google with our Best SEO Packages.