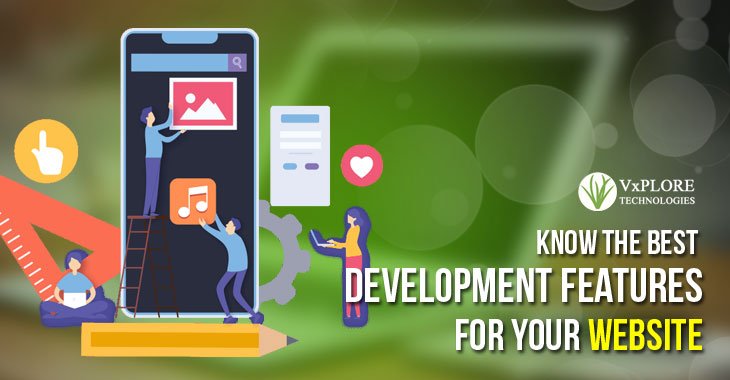 A website speaks a lot of things about a company. A well-designed website transforms visitors into customers that bring profit for your business. But, do you expect a lot from your website? Is an attractive design enough for your site? There are so many things that you need to consider. If you are a non-technical person, you cannot understand the work behind designing a website. Only 'the look good' feature will not work for your website. You must hire an experienced web designing and development company who lends your business perfect support.
When you as a website owner put so many clauses and terms for designing a website, the designers feel restricted and they will fail to justify the real necessity of a website. So, don't think about the esthetics only and communicate with your developers to understand how and why they include features and options.
It is true that an attractive design catches the attention of users quickly. But, if your customers find difficulty in getting things what they are looking for, they will not spoil a minute on your website.  So, we come up with some best strategies that upgrade your website and improve your presence on social media.
Website designers have included so many things that give your website a perfect look as well as feel. Since all approaches target users, you can expect a huge profit for your business.
Here are some characters that we think your website must need.
Fats Loading:
Do not keep your users in wait. A faster website is a sign of better business. When your website loads quickly, you will get more audience for your business. To know whether your page loads quickly or not, you must use Pagespeed Insights developed by Google.
Mobile Ready:
No one wants to lose chances to get more views. If your site is still not mobile ready, design it fast. When your users access to your site from any devices, it will give you the ultimate result.
Tracking Enabled:
Analytic helps you in so many ways. You know about your audience and understand their behavior. When you have data about your consumers, you can improve your products and services.
SEO friendly:
Your site must be SEO friendly. When your site gets a clear Meta title and description, it gets a better reach.
Enabled CMS:
Your content management system proves to be very effective. Design quality content that helps your readers know about your business more. For improving its clicks, you can design your content in a more interesting way.
Conversion optimized design:
These designs prompt your customers to take necessary action for your business. They hold a clear call to action button that tells visitors to opt for a purchase, read more information, or sign in for newsletters.
Email Marketing:
Your website must be designed with the sync of an email marketing perspective. Your website must have features that get new emails from customers.
Social media:
You can improve the reach of your website by using the social sharing button on the pages. It also helps readers to quickly enter your page through social media.
Strong Security:
A highly secure site meets the right demand for you. Do not compromise with the security level of your website. Let your audiences feel satisfied when they visit your site.
Progressive web apps:
Progressive web apps change the face of web development. Since companies need for features, this web app performs like a website but acts like an app.
So, your website needs so many things besides an attractive design. Vxplore Technologies offer you complete support to fulfill your dreams with a well-designed website. Our designers and developers work together and come up with the best plans that meet your request.