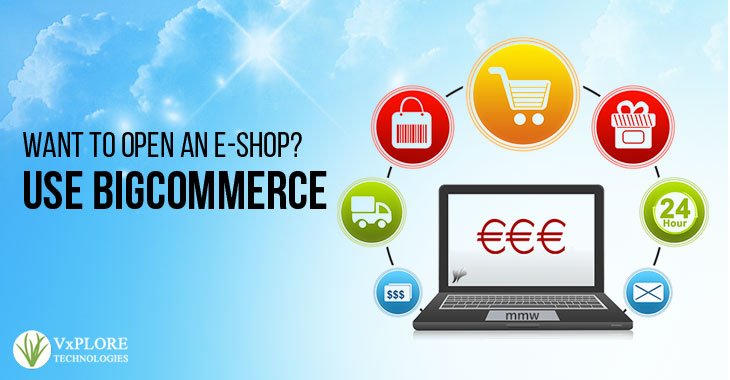 E-commerce industry gives a new definition to your business spree. If you have a strong business idea and how to promote it online, don't wait for anything and open your online store before others. BigCommerce is such a platform where you can easily design a store and it works just like your physical shop where consumers come and buy products. The best thing is that designing stores on BigCommerce does not take too much time. If you have a clear goal, you can easily reach your success point with BigCommerce.
Now the common question comes– why you choose BigCommerce? There are many options available for opening an e-store. But when you compare them, BigCommerce shines brighter than others. The features are easy to use and you can set up a customized store that can effortlessly be changed whenever needed. BigCommerce customization is very popular among marketers because of some many popular features.
Control panel:
The control panel of BigCommerce is one of the major crowd pullers. It has everything that you need to manage your products so easily. You can perform all day-to-day operations easily. From customizing to updating your inventory, there is no other name as flexible and effective as BigCommerce.
Support portal:
Support portal lends you a complete help for your Webstore. You are not alone for managing your shop with features and options. You will get 24/7 support portals that solve your query. You can contact them via phone, emails, or chats. You will also get articles, video, guides, and more resources. Along with this, you can also take advantage of communicating with other merchants and partners. For a discussion, turn to our forum sites.
App marketplace:
The app marketplace helps you integrate your store with some leading software that enhances your marketing goals and helps in inventory management, shipping accounting, and more.
Launch service:
BigCommerce seems to offer the best options for marketers. Every feature is very carefully selected and every option is incorporated to improve your business goals. If you have any problem in launching your store, you can undoubtedly use the service to launch your e-store on different platforms. The support team goes an extra mile to help you in many ways.
Themes:
Store themes play a very important role. It attracts the attention, makes your store search-engine friendly, and improves your sales. So, you must not compromise with the theme. BigCommerce store has some outstanding options which are designed by most talented developers. Every theme is mobile-friendly and welcome customization in any form.
Category:
Making categories for e-store demands for expert's attention because it needs a comprehensive knowledge of products and their divide. But, BigCommerce allows marketers to create categories and subcategories easily so that your customers do not get confused.
BigCommerce has changed many lives. It is true that the initial journey may be tough, but BigCommerce provides you complete support. To reach your success goal, you must have a clear understanding of your market and business. Vxplore Technologies is one of the best names that make the best use of advantages offered by BigCommerce. The company has talented developers who know how to promote your strength and win your weakness with the best design and satisfied customer service.