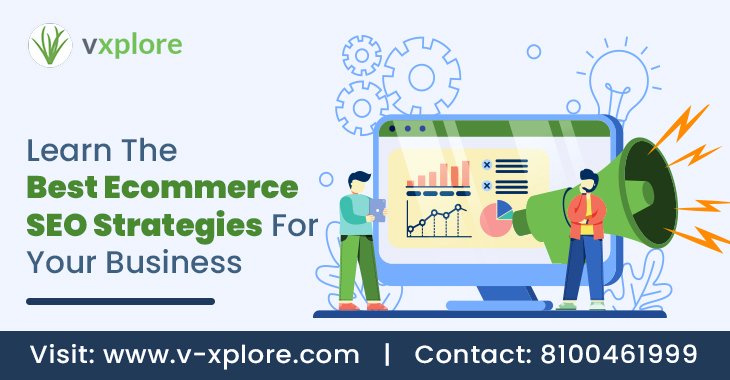 Ecommerce SEO is different from regular SEO. If you want to enhance the ranking of your eCommerce site, you need to employ strategies that benefit your business. If you are confused about which strategies will work for you, we have come up with the most important factors for your search engine optimization. Read on to know more.
Keyword research:
Keyword research is an important step, so hire the best Ecommerce SEO Services for your business. If you make mistakes here, your strategies will not give you success. Keyword targeting must be perfect. If you select difficult keywords, you will not get ranks. If you choose low-traffic keywords, it will not benefit your business. So, you need to choose easy keywords with decent search volume. Choose the right eCommerce SEO services and stay relaxed. They will handle everything for your business.
If you want to perform e-commerce SEO keyword research, you need to adopt three important factors – Amazon, competitor research, and SEO tools.
Site architecture:
Site architecture is another important step to determine. When you have the right keywords, you can also establish the right site architecture. It is all about navigation, category pages, and product pages. Keep your site architecture simple and scalable. Use keywords to create relevant URLs and subdirectories. Best eCommerce development agencies will help you improve your site navigation.
On-page SEO:
On-page SEO takes care of the factor that your keywords are in the right places. It helps Google understand your pages easily.
Here are three important factors that you must concentrate on:
On-page SEO for eCommerce category pages
On-page SEO for eCommerce product pages
On-page SEO for your blog content
On-page SEO is crucial because it helps get a good rank on the search engine result page.
You need to put your primary keywords in the URL, title tag, body copy, Image ALT texts, and more. Hire the best eCommerce SEO services for your website and get a quality rank. It is an important step for your website.
Technical SEO:
Apart from keywords, SEO also concentrates on other important areas – site speed, user experience, mobile-friendliness, and working links. Technical SEO improves the experience of your users on your website. Hire the best company that will perform SEO audit and plan for your technical SEO.
Local SEO:
Local SEO is not for everyone. When you have a physical store or want local traffic on your website, you can invest time in local SEO. The three most important steps to perform local search engine optimization are Google My Business Profile, building Local Citation, and getting local links. You need the best eCommerce SEO services for performing local SEO.
Content marketing:
Content marketing is important for your business. With content, you can boost your rank and get more traffic for your business. Digital marketers still believe in the content marketing process for your business.
Link Building:
The two most important ranking factors on Google are content and links. It comes under the off-page SEO, and this is why it takes more time to show you the result. Here are the best steps for your link building strategies.
Resource page link building
Partnering with influencer
Broken link building
Measuring SEO success:
The last step for eCommerce SEO is measuring success. You can create an SEO dashboard in your analytic tool and use an SEO tool to measure success.
Contact Vxplore Technologies to boost the ranking of your eCommerce website. We have a team of experts that help you improve your ranking. Please contact us to know more.