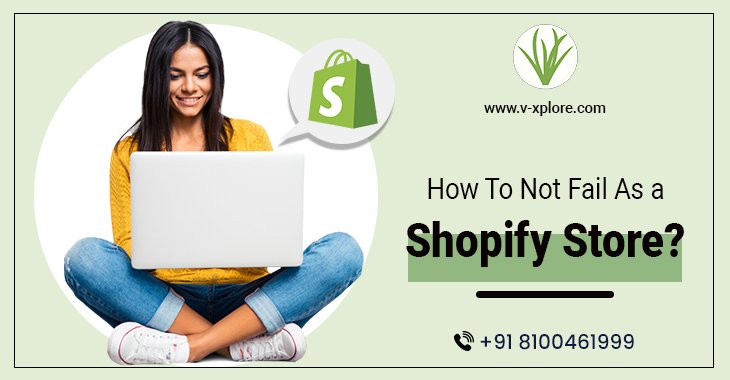 Shopify is a vast marketplace. It allows millions to have an online store of their own and do business through the internet. This is simply an easy entry point to the companies looking to enter the ecommerce market. As attractive as this sounds, it also has a chance of failing if not executed properly. That's why it's highly recommended to get in touch with a Shopify Agency to start things in a sorted manner.
Vxplore Technologies is a team of expert Shopify Web Designer based in Kolkata, India. They ensure that their clients never fail, irrespective of their experience with the Shopify platform. Setting up an online store is comparatively simple to the challenges that fall ahead in the path, and these challenges can only be overcome with sheer expertise. This expertise is gained through years of experience in the Shopify marketplace, which cannot be expected from someone just starting on Shopify. Therefore, a Shopify Agency like Vxplore Technologies shares their expertise and is asked for help.
You can start setting up an online store; all customizations can be handled by the Shopify Web Designer team at Vxplore Technologies, and they can also cover the other operations for you. There are a few mistakes newcomers are prone to committing. Vxplore specialists avoid these mistakes and suggest you do the same.
These mistakes are as follows:
Non-optimization of your Shopify Store's look
Wrong choice of products
Neglecting Customer Service
Not utilizing the benefit of Business Applications
Non-optimization of your Shopify Store's look:
Guess what the customers first notice when they visit your Shopify Store? They see how the store looks. To put on a great first impression, the first thing you do is use an optimized theme for your store. There's a great collection of themes on the Shopify Themes section itself; however, contact Vxplore Technologies and their Shopify Web Designer if you don't like those.
They can create custom Shopify looks for your store. Other than that, always remember to use high-quality pictures for your products to represent what you offer clearly. Rest all falls under User Experience from the User Interface; let experts from Vxplore Technologies handle that for you.
Wrong choice of products:
A  Shopify Agency can do nothing to support your Shopify Store if you offer your customers a terrible range of products. What should you sell? This entirely depends on what your target audience is looking for. To figure this out, it needs a lot of research on your target customer's buying habits. If you introduce unique products that solve your customers' problems and fulfill their needs, you will see your sales charts hiking.
Neglecting Customer Service:
Selling products is just the first step in satisfying customer needs. What about your Customer Service? Vxplore Technologies, the best Shopify Agency in India, always asks their clients to maintain the customer service part from their side. Else it will result in inconvenience for their customers and downfalls for the Shopify store.
Things that add to quality customer service are:
Forms to fill out queries
Option of 24/7 support
Offering After Sales Service
Adding FAQ pages
Not utilizing the benefit of Business Applications:
Applications are the go-to tools that can benefit your business in ways unimaginable. Companies should be aware that customers nowadays use applications instead of browsers to do shopping as mobiles have almost replaced computers on the browsing front. Considering this, offering customers the option to install an application on their mobile to fulfill all their needs that were once fulfilled on the website is a great idea.
Final Words
Vxplore Technologies, based in Kolkata, India, is the Shopify Agency you should reach out to when in need of Shopify Web Designer and their services at affordable prices.