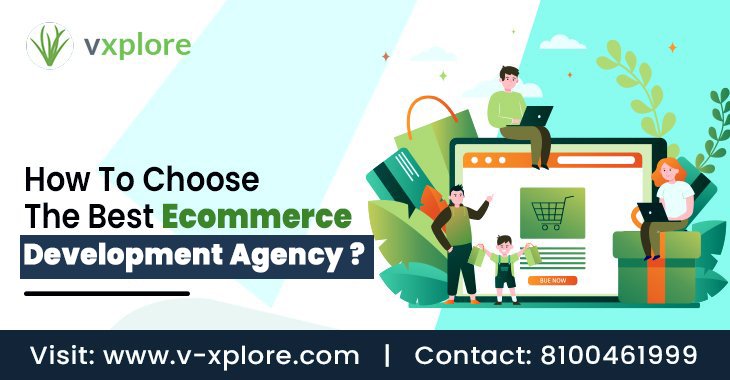 The eCommerce industry is growing. Many companies join the online selling platform to improve their profit margin. Buyers also do not hesitate these days to visit a new site and shop online, which offers a great opportunity to small businesses. But, success depends on many factors, including site navigation, store loading speed, and more. You cannot handle these things alone. You need an expert company by your side to improve your sales. Here, we talk about how to choose the best eCommerce website development agency for your store. We will discuss all the important factors that will help you.
Does the company understand your business goal?
The best company always learns about your products and business goal first. A company gathers information about your business as much as possible. Remember that the more they learn about you, the better your business will be. Some business owners have unrealistic goals which are hard to meet. So, an eCommerce development company reveals the reality to the businesses and keeps them clear about what will be achievable.
Is your company promising you everything?
Some companies offer everything, and they will say yes to your every requirement without judging the reality. The best Ecommerce Website Development Agency will learn your requirement first and understand your expectation. Some companies accept everything initially and disappoint you later. Choose a company that offers you a realistic goal for your business. Charges may be a bit expensive when you choose the best eCommerce agency. But, they will offer you what they promise.
Budget:
The budget has to be one of the important factors for you. Set your budget earlier to keep everything on track, and it also gives you a chance to hire the best Ecommerce Website Development Agency. Choose the company that will offer you post-production services, including upgrades and maintenance.
Proactive eCommerce development:
A proactive e-commerce company will provide you with the right solution before any problem becomes a serious issue. So, you need to hire a proactive company instead of a reactive one. Learn about the company and their services to get the best option for your business.
The experience of the agency:
Your company may show something extraordinary for your project, but you can judge the ability of the company by checking their experience. Learn more about the team members who are working on your project. Check their Linkedin profile to understand their talent and expertise. This way, you can choose the right Ecommerce Development Company for your business.
Check agency's portfolio:
If you want to know how good your Ecommerce Website Development Agency is, check their portfolio. Besides checking the UX design, you need to concentrate on some hard proofs, including an increase in revenues, an increase in conversion rate, and more.
Vxplore Technologies will offer you the best Ecommerce Website Services and app development services for your business. We have an experienced team who will work for you to improve your sales. If you want to know more about our services, please contact us.