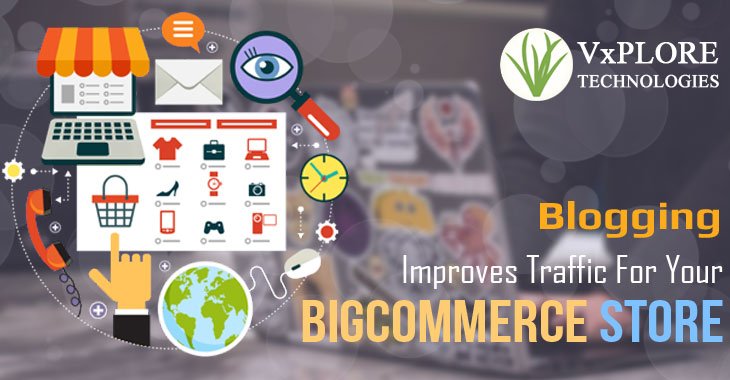 BigCommerce is one of the best e-commerce platforms that help you open your e-store and start selling your products. Many marketers choose BigCommerce because of so many reasons, such as easy design, simple inventory management, and more. It also boosts your site presence with a blog page where you can update information about your products and make stories that help readers grow their knowledge. As marketers want an attractive store for displaying their products, BigCommerce meets their interest with customized themes and solutions. Let's talk about the blog page. The benefits of having blog pages are numerous. If you really want to make a distinguished approach, here are some tips that you can follow.
Before anything, hire a BigCommerce expert and let him design a store beautifully. Start selling products and earn profits. Become a successful businessman with less effort. Blogging is good for your business. So, design your blogs in such a way that your readers find something interesting in it. Here, we come up with some tips that you can follow to improve your presence.
Choose an interesting topic:
Select topics that your readers can read. Invest time in drafting a clear content and helps your customers get more details about the topic. Many companies are not consistent in blogging. This attitude is not good for any businesses.
Write easy to read text:
Customers love a quick reading rather than a thorough reading. So, use the tone that can easily be understood. Many companies are offering BigCommerce store packages that include so many works such as customizing designs, managing inventory, maintaining product sales on different channels. But, some companies extend their work by offering SEO practices with BigCommerce service. This will add benefits to your business.
Create a headline which is short and attractive:
Headlines always matter a lot when it comes to your text content because it determines whether your content is clickable or not. The ideal length of a headline is 6 words. But, the trend is changing now. You can add a question headline, a topic that starts with a number, or a how-to content.
Use images for a better approach:
Instagram or Pinterest proves that people are crazy for images. So make your content beautiful and interesting with adding images.
Be Authentic:
BigCommerce bloggers believe that you must include details which are authentic. Don't design a post that has doubtful information or that misleads people. BigCommerce is an amazing platform to start your business. You easily design a store and adopt different online business approaches through its features and functions.
Tell a story:
Your writing must tell a story. Readers love exploring content that is written well with keeping an interest.
With BigCommerce, you can add so many tools to your stores and maintain a business in a simplified way. With options like customized sites, product listing, wide options in payment modes, BigCommerce meets your demand. If you need professional support for setting up your store, Vxplore Technologies will help you. Our team of experts designs your store with all the essential features that you need to manage your profit and selling.